Our New York City convention will be held on Saturday, April 28, 2018, at American University.
SCHEDULE: COMING SOON.
Eager to make a difference in a bigger way? Please consider sponsoring this event, or making a donation below. Thank you for your support, and for helping us empower students and professionals across industries and generations to make the changes we need to see.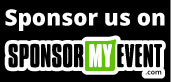 Donations placed below will help our regional team at American University cover the costs associated with hosting this event. Thank you for your support!